Monday, January 9. 2017
Working as a graphic designer needs a laptop that can support your job. Not all laptops are appropriate for graphic design. You have to make sure that the laptops have appropriate specs. So, you cannot choose it carelessly. You can to buy it wisely. There are many tips that you have to consider. Therefore, I will share some tips that can help you to find best laptops for graphic design.
1. Prioritize IPS Panel Screen
Compared to TN panel, IPS panel has the higher contrast. Besides that, it is appropriate for wide viewing angle. For graphic design, IPS panel makes the display quality perfect. So, if you are looking for a graphic design laptop, you have to make sure that it comes with IPS panel. Actually, not all IPS panels are great for graphic design. However, they are still much better than TN panels in terms of graphic design use. Some laptops with IPS panels are good and some others are very good.
2. Consider At Least 1920 x 1080 Pixels
A graphic design laptop must be able to produce images with high resolutions. In this case, you have to buy a laptop that comes with at least 1920 x 1080 pixels. It is good enough for your graphic design laptop. However, if you want to buy a great graphic design laptop, it will be better for you to buy a laptop that is able to produce 3200 x 1800 pixels. With this consideration, you will be able to find one of the greatest laptops for graphic design.
3. Choose 270 Nits or Higher for the Brightness
You also need to pay attention to the brightness offered. Brightness is very important for you to work in graphic design especially if you work at outside or in lit environments. At least, a graphic design laptop should apply 270 nits. If you want the great option, you can consider a laptop that offers 330 nits. It depends on your desire. With these ranges, you can work in graphic design comfortably and enjoyably anytime and anywhere using your graphic design laptop.
4. Think About 900:1 to 1200:1 for the Contrast
The next consideration is related to the contrast. Contrast is very important especially for graphic designers because they work related to graphic, display, images, and colors. So, you have to choose the laptop carefully by paying attention to the contrast offered. A laptop that comes with 900:1 contrast can be considered as a good option. However, if you want the better option, 1200:1 can be a great choice. You have to choose it wisely because it also relates to the laptop you want.
5. Adjust the Appropriate Color Gamut
If you want to work with print, 75% sRGB is good enough for you. The higher Adobe RGB will be better. However, 75% sRGB is not recommended for you who work in graphic design. Best laptops for graphic design must have about 90% sRGB. At least the laptop should have 80% sRGB. If you want a great option, 95% sRGB will be a perfect choice for graphic designers. It relates to the color produced when you use the laptop. Graphic design requires you to work related to colors so that the color gamut should be chosen carefully and rightly.
6. Prioritize Medium Size Laptop
Laptops come in different sizes. The sizes should be chosen wisely because it relates to the comfort when you use it. If you want to use your laptop for graphic design, you have to prioritize medium laptops. Medium laptops are laptops that come with 15 inch screen. It is the most ideal screen size for any use, including graphic design. However, it does not mean that you cannot buy a small graphic design laptop, a 13 inch graphic design laptop, or a large graphic design laptop. 13 inch screen and 17 inch screen can also be your options as long as you feel comfortable working with those screen sizes.
7. Find i5 or i7 Processor
For graphic design, laptops must have i5 or i7 processor. If you need an affordable graphic design laptop with satisfying performance, i5 HQ will be a good processor. You can also consider a portable inexpensive graphic design laptop with i7 U series processor. However, if you want the best laptop for a graphic designer, I suggest you to prioritize looking for a laptop that uses i7 HQ, MQ, or HK series. Those processors do not only offer great performance but also longer battery life. So, you can choose it by adjusting to your budget.
8. Expect 500 4 GB RAM or Bigger
Talking about RAM, it affects the performance, too. So, it becomes one of the most important factors to consider when buying a graphic design laptop. In this case, you have to expect a laptop that comes with 4 GB RAM or bigger. 8 GB, 12 GB, 16 GB, or even bigger will be much better. In fact, graphic design requires you to install many apps and software to support your job. The spacious RAM can also keep your laptop smooth even though you use it for long hours or multitasking.
9. Get 250 GB Hard Disk or Bigger
When you buy a graphic design laptop I suggest you to buy a laptop that offers spacious storage memory. For hard disk, it should be at least 250 GB so that you can save your files. In fact, graphic designers need to save so many files in the laptop. If it is possible, you can buy a laptop that has 500 GB, 1 TB, 2 TB, or more spacious capacity of hard disk.
Those are the tips that you need to follow if you are looking for best laptops for graphic design. You can also consider other factors such as graphic, battery life, design, or other considerations. Anyway, it should be chosen carefully so that it will not only offer satisfying comfort but also satisfying performance. Hopefully this will be a good reference.
Best laptops for graphic design
should be chosen carefully. For example, you have to prioritize IPS panel, consider at least 1920 x 1080 pixels, choose 270 Nits or higher brightness, etc.
Tuesday, January 3. 2017
Do you know Mini PC, don't you? It is a Personal Computer with small size. Nowadays, there are many best mini pc which can be found in the market. A few years ago, it had a term of net-top. At that time, there were some products like that. When they use the term of net-top, we define it as a desktop PC that use especially for internet access, borrowing the term of netbook. That is, the net-top is actually a normal PC with a specification that basically created to meet the needs of internet access to the advantages of power-saving and small size.
Because of the market being targeted is the more users use it 'only' to access the internet then we see products net-top is arguably its poor performance. With lower-class processor,
limited RAM
, storage as well as it is, which ultimately makes the price net-top can be suppressed as cheaply as possible. It is similar to netbook that the costs the same as when it was relatively cheap. How about a mini PC? In my opinion, this is just the turn of a term only. Admittedly, there are many developments for this product. Latest mini-PC has a lot that comes with specifications that far more qualified. With the completion of which is also nice. So that now there is more reason to buy a Mini PC. Moreover, the presence of mini PCs today is good and attractive design without compromising performance.
Benefits of Mini PC
One of which is currently an important issue is a matter of saving energy, especially electricity. Well, this is becoming one of the advantages of using a mini PC. If you buy a 'normal' PC, at least you should be ready to set up spending quite a lot of electricity each month. One PC, at least will consume 450 watts. Compare this with the Mini PC is now on average it took power from 60 to 150 watts. It would be more efficient if combined with type LED monitor. You will save so much.
The second advantage of using a Mini PC is a matter of space or place. Mini PC is designed with a space-saving rationale. The common PC usually has large size too heavy. You need a special table to place it. Sometimes even you have to separate between computer desks with a desk for writing activities. While this is indeed most people use laptops more practical and portable. Therefore, the existence of a table specifically designed for computers increasingly unnecessary. You can work anywhere. Mini PC is in the middle between a laptop with a regular desktop PC. Small size, attractive design, and does not need a special table.
The third advantage of using a Mini PC is practical. Although it is not all, but in some middle-class series Mini PC, you can get a complete Mini PC with a wireless keyboard and mouse are advanced. It is like owning a sophisticated computer. Its practical matter, you will be difficult to compare it to a regular desktop PC, all of which are large and complicated. Who has ever dealt with a regular desktop PC cabling must know how complex to arrange so that the PC can be neat and comfortable viewing. Some are so compact Mini PC is designed to be attached to the wall, or even can be directly plugged into a monitor with an HDMI port. It is very practical and efficient in place.
The next advantage of using a Mini PC is a cheap price. It is actually hard to say cheap. But if we count overall, by inserting variable technology, comfort wear, without noisy and overheating, space-saving and prestige for good design in the calculation of the price. You can easily conclude that the price of the Mini PC is worth.
Top-rated Mini PC
Intel NUC NUC5i5RYH
Best Mini PC falls to the series Intel NUC where versatile functions for various purposes pal. Armed with Core i5 Processor combined with 8GB RAM is able to present the best performance when the buddy runs this device. Features a complete connection such as WiFi, Bluetooth and Ethernet can be a mainstay when my friend wanted to surf in cyberspace. Port presented too full so my friend can use them for a variety of needs. Some of the ports for connection are 4 x USB 3.0, 2 x USB 2.0, 1 x HDMI, 1 x Headphone jack, 1 x Microphone, and 1 x DisplayPort
ZOTAC ZBOX Sphere OI520 Series Mini PC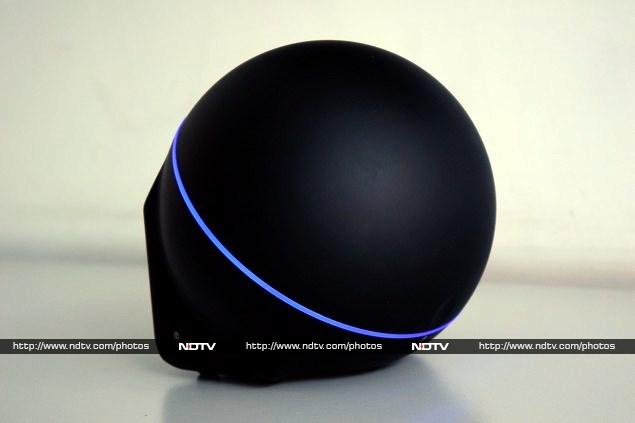 Various kinds of designs are introduced by the manufacturer in order to pursue status of 'unique' Mini PC. However, this time Zotac was the one who got the main beam. They left the conservative plan, even minimizing the number of angles available. Zotac ZBOX 'Sphere' O-Series Mini PC comes as the world's first spherical made by the manufacturer of motherboards and graphics cards of the Macau origin.
Highly admired of O-Series Zotac is how to assemble the hardware in the casing are rounded. Besides that, all of this can be accessed easily. O-Series presents the Intel Core i5 4200U-speed fourth-generation 1.6 GHz, Intel HD Graphics 4400 GPU, 4GB RAM, SSD or hard disk 2.5-inch 500GB. You get Ethernet connectivity, Wi-Fi, USB 3.0, HDMI and DisplayPort.
Gigabyte AMD A8-5557M CPU Radeon HD 8550G Mini PC
Reviewing PC
feels incomplete if it does not discuss gaming. But the question is, whether the Mini PC can also be designed as an instrument of a true gaming? Brix Gaming is the answer from Gigabyte. Its size is larger than the comrades of his fellow Mini PC, but still perfect to satisfy the enthusiast gamers, especially in the event of a LAN party, competition and exhibition events gaming.
300$ gaming pc
As the main power plant, Gigabyte gives his confidence in AMD. Brix Gaming utilizing AMD Richland APU A8-5557M chip and discreet graphics card Radeon R9 M275X. He easily opened (and cracked) by those who enjoy tinkering, and served with full connectivity: USB 3.0, LAN port, HDMI, Mini DisplayPort, up to Bluetooth 4.0. Not only can the title of the latest games, Brix Gaming also be used by professionals in creative industries.
Apple MGEM2LL/A Mac Mini Desktop
The last Best Mini PC is Mac Mini which is very suitable for home / family. Mini PC can also include the needs of students such as typing or other multimedia activities. With Intel® Core ™ i5 processor dual-core 1.4 GHz stable speed to run the school and the needs of the entertainment media for my friend. Storage media presented that the hard drive of 500 GB so it is free to save various files. Best connection function also presented these products such as WiFi, Bluetooth and Ethernet, besides a complete port includes Thunderbolt Mini PC can optimize the performance of this.
Best mini PC Gaming are overwhelming. However, there are four mini pc which can be considered before purchasing it.
gaming desk
(Page 1 of 1, totaling 2 entries)